Athletics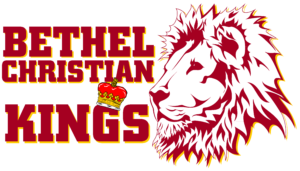 The goal of Bethel Christian School's Athletic Program is to teach our young athletes the basic fundamentals of each sport and help them develop into well-rounded, competitive athletes.  We strive to provide a developmentally appropriate Elementary, Middle, and High School sports programs to enhance a child's fitness, self-confidence, motor skills, teamwork, and sportsmanship.
We do subscribe to the No Pass – No Play philosophy as well as hold our athletes accountable for their behavior.  We believe a successful athlete must be as disciplined in the classroom as they are on the field of play.  It should be noted that participation in athletic activities is a privilege offered to and earned by students.
Elementary School
Our elementary school provides opportunities for co-ed sports for students in 3rd-5th grades.
Grade 3 – Cross Country and Track
Grades 4-5
Cross Country
Softball
Flag Football
Soccer
Basketball
Track
Middle School
Bethel Christian Middle School is a member of the Mountain Valley Christian Junior High League. The following sports are offered throughout the year:
Boys Flag Football
Girls Volleyball
Boys and Girls Cross Country
Baseball
Softball
Boys and Girls Track & Field
Boys and Girls Basketball
High School School
Bethel Christian High Schools is a member of the Majestic League, which belongs to the CIF Southern Section. The following sports are offered throughout the year for both Junior Varsity and Varsity teams unless otherwise stated: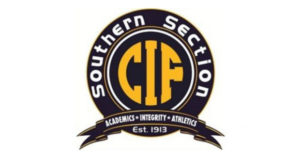 Boys and Girls Volleyball
Boys and Girls Cross Country
Soccer
Boys and Girls Basketball
Boys and Girls Track & Field
Baseball
Softball
Golf